I was a little over the mason jar until I found out I could make these adorable and super practical items in minutes and use them as gifts. All mason jar crafts were not created equally. All of us by now have seen some that just simply well, should not have ever been at all. Such is not the case with this creative take on the mason jar, these are so cute, you are going to want one for yourself.
Last Christmas, I needed about 20 gifts I did not have, and neither time nor an unlimited budget was on my side. I went looking for some easy and quick gifts to make, but ones that were still unique and crafty looking. Several of my friends also love to sew and make quilts, so when I found this idea, I knew I'd found my go to gift. A bit of a fabric hoarder, I had no problem finding some super cute fabric toppers for these, really great show worthy prints that were just waiting for a project like this.
Mason Jar Pin Cushion Tutorial
Supplies Needed:
You only need a few things for this one:
Glue Gun
Scissors
Fabric squares 6 inch or larger
Mason Jar
Batting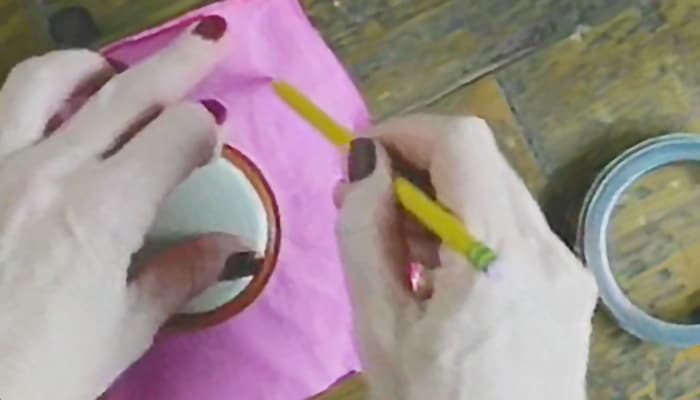 Take the lid of your mason jar, separate the pieces and lay the flat circle down on your fabric. Draw a circle in pencil 1.5 inches away from the lid, drawing a large circle around it.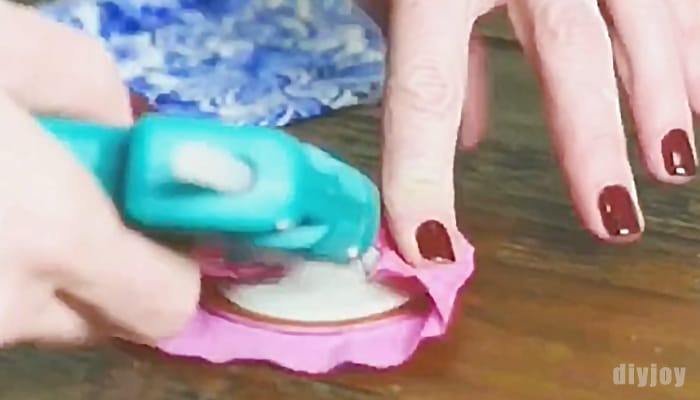 Fold in and glue, pressing the pieces in and folding as you go. Stop before you have completely glued it down. You want to leave a hole large enough to be able to stuff the pin cushion with batting.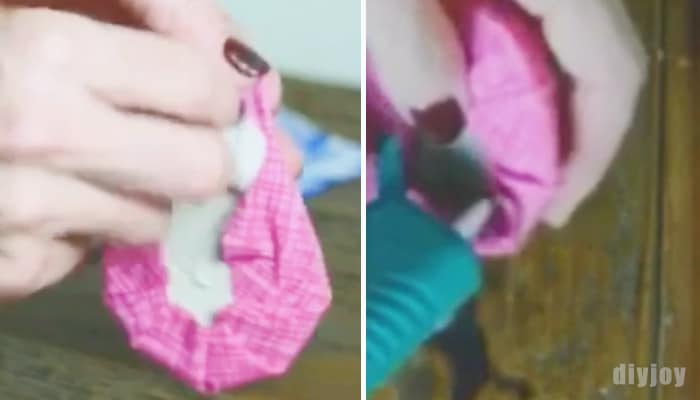 Using the hole you left, stuff batting in until the top is rounded and smooth.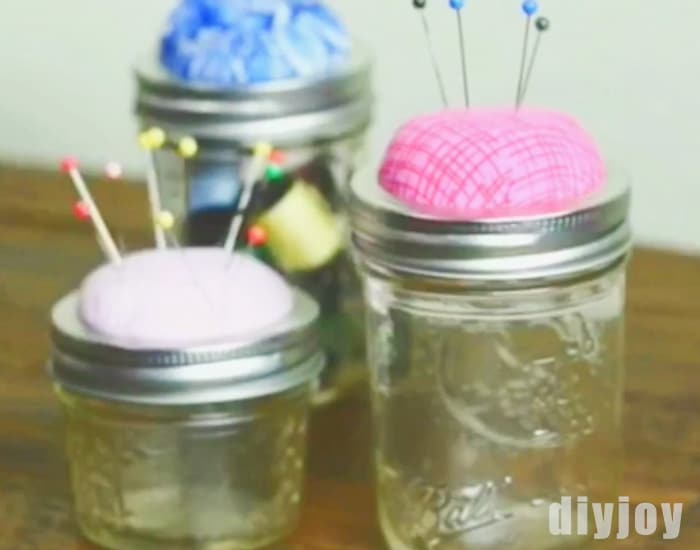 Reassemble your jar and add some colored pins. Add thread and some small sewing notions, tiny scissors for an adorably cute DIY gift.