This post is sponsored by Groupon, but all opinions are 100% mine.
Are you interested in saving money when you shop AND getting free gift cards at the same time? Then I have found the perfect website for you!
I never pay full price when I shop online. I always look for promo codes, coupons and discounts. It used to be an annoying to try to find a working coupon or code. I would have to visit multiple coupon/deal websites and try at least 5 or more codes. However, I haven't had that problem since I discovered Dealspotr, which saves me a lot of time and money. Dealspotr is without a doubt the best couponing/deal website out there!
So What is Dealspotr?
Dealspotr is a new social copouning website that offers real-time deal sharing and rewards members with Amazon gift cards for posting and editing deals. It's much more than your average coupon website like Retailmenot. Dealspotr is a cross between a social networking site and search engine because you can share deals, like deals, have personalized feed like Facebook and you can search through the database of deals to find just what you are looking for!
Why is Dealspotr Awesome?
Rewards – You get free Amazon gift cards for posting and editing deals! You can earn gift cards faster than Swagbucks or other survey websites and it's not a repetitive or boring like survey sites.
IT'S FUN!! Not only do you make money by posting deals, but its fun to watch your deals go "on fire" and start trending (which earns you even more points). Finding deals is like a game! You get points, build your reputation and have daily tasks to complete for bonus points. It's hard to pull myself away from the website sometimes because I get so into it!
Very active community of deal seekers
By posting and curating deals, you are helping other people save money!
Dealspotr has already saved shoppers over 15 million since launching in 2015!
The personalized deal feed only shows deals that you are interested in. You can customize it based on your interests and your favorite stores.
Reliability – Unlike other coupon websites where the promo codes and coupons don't work half the time, Dealspotr weeds out the expired or fake coupon codes through crowdsourcing. Their 30,000 members curate the deals to ensure accuracy.
Based on research conducted, Dealspotr will save you approximately 17 minutes and 14 dollars each time you shop online!
Database of over 5 million deals so it's easy to find a great deal!
Highest coverage of coupon codes out of all the other coupon websites.
In store and online coupons, deals, and discounts
User-friendly and intuitive website
No duplicates. You don't have to waste time sorting through all the duplicate deals like you do on other coupon websites.
Advanced searching features – You can search by stores, items, interests, brand, what's popular, types of deals (eg. online, promo codes, sales, free shipping etc.). Dealspotr's powerful search capabilities will help you quickly find exactly what you are looking for
Deals for restaurants too
Interact with other deal seekers who share your interests
There is a freebie section
How Do You Earn Points and Rewards?
10,000 points = $10 Amazon Gift Card. After redeeming your points, you will receive your gift card in a few days. Here are some ways to earn points:
posting deals

validating deals

spotting deals

– You "spot" deals by finding really great deals that you think will become popular ("hot or "on fire" deals). You are only given so many spots per day, but the more great deals you spot, the more spots you get and the more points you will earn.

completing your daily checklist

referring new members

– Not only do you earn you instant points when you refer someone, but you also get percentage of the points that they earn too!

improving your accuracy score

– Your accuracy score determines how many points you earn for posting and validating deals on Dealspotr. For example, a member with an accuracy score of 80 will earn many more points than a member with an accuracy score of 20.

increasing deal rep

– You'll earn 25% additional points for every deal that you post on Dealspotr. You can increase your deal rep by posting great deals frequently.

adding coupon codes for Shopper Requested Brands
Some Examples of Deals on Dealspotr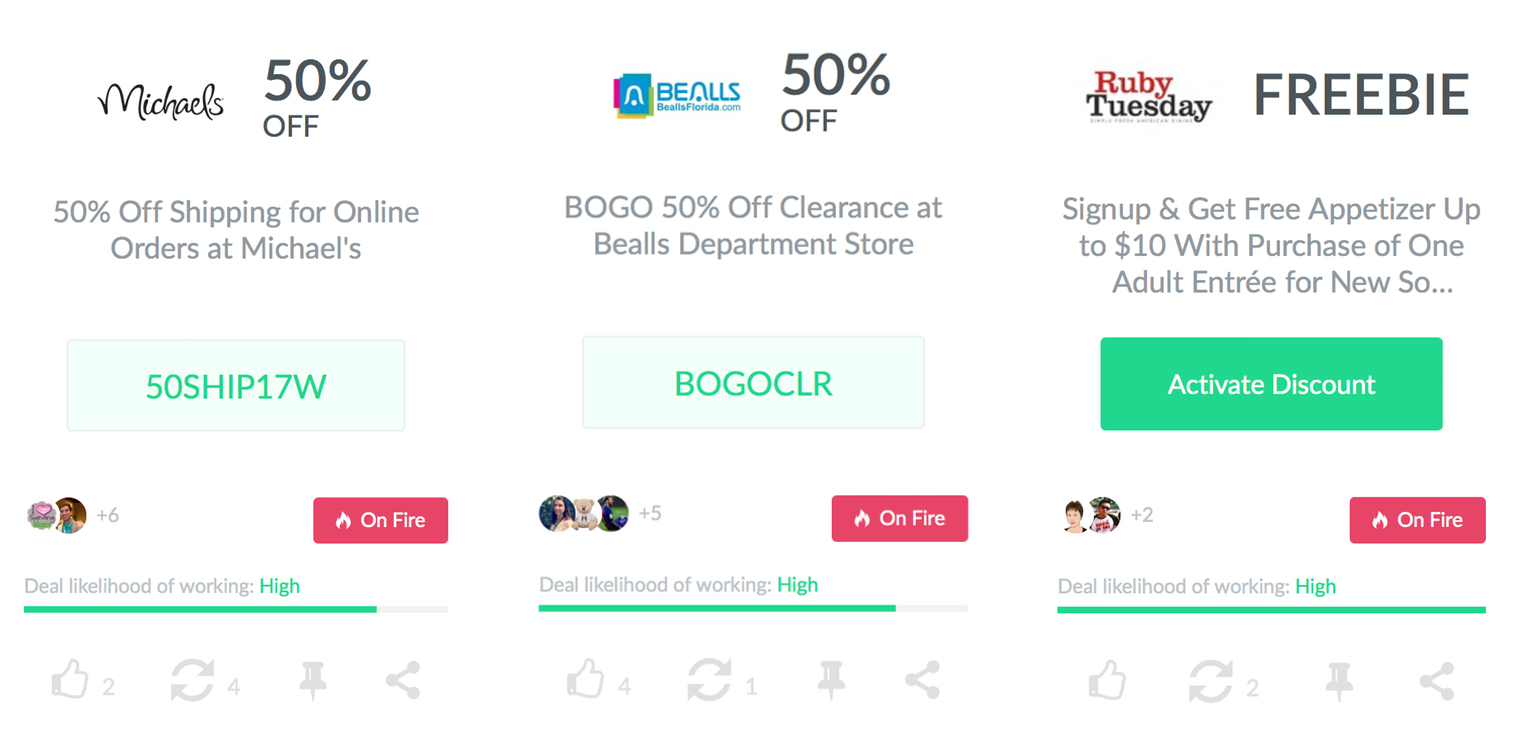 How Dealspotr Works?
Create an Account
Use this link to join. Click join on the upper right hand side of the website and register with Facebook or your email address. When you sign up with my link, you will automatically get +5,000 points, which is half way to your first $10 Amazon Gift card. All you have to do is complete the new user checklist and post your first deal to be awarded the extra $5. You can easily get your first $10 gift card in a couple days.
Complete Your Checklist
Completing the checklist will give you bonus points and familiarize you with the website. Every day you get a new checklist that you can do for extra points. It's easy to complete and a great way to earn points quickly. I like doing it while I'm having coffee in the morning.
Create your Personalized Feed
You can create your personalized feed by adding stores, topics and people that you like. You won't be shown anything that doesn't match your interests so no more sorting through deals to find ones you are interested in.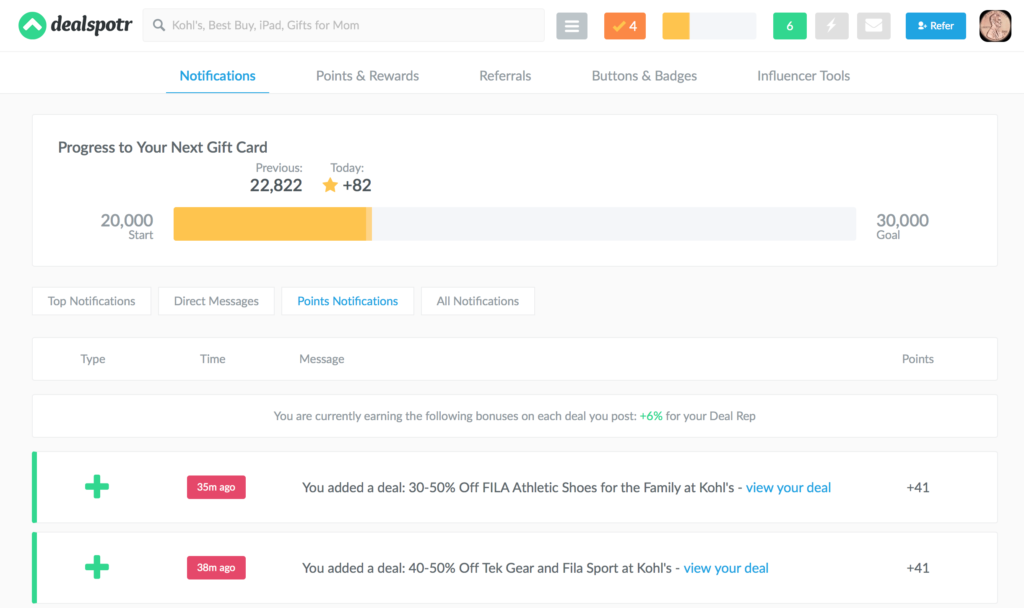 Posting a Deal
Posting a deal is very easy and only takes a minute to do. All you have to do is find a deal, provide some basic information about it and take a screenshot to validate it.