Need an update for your sofas or chairs? One of my favorite ways to redecorate without breaking the bank is to add slipcovers to my furniture. Whether you are going for an all-new look or trying to cover and protect the existing thing you have, a slipcover can be one of the most fabulous additions to your decor. When you make one yourself, even better! DIY slipcovers are economical while offering you all sorts of creative way to express yourself. From modern and minimalist decor to shabby chic and vintage farmhouse looks, we found 34 amazing DIY slip cover projects to try for your home.  Complete with easy to follow step by step tutorials from some of our favorite DIY bloggers, you can't go wrong with these fun projects. Update your living room and awe everyone you know with these awesome DIY decor projects.
1. Ottoman Slipcover With Pom Pom Trim
This is such a clever idea to use Pom Pom trim on ottoman. It's really a fun piece and ties the look of the room together. The slipcover tutorial has given me an idea for "easy" slipcovers for the cushions on my wicker loveseat. I have the loveseat on my screened porch and the fabric, drop cloth from Home Depot, gets so dusty and dirty and is such a pain to clean. I will definitely keep this in my "ideas" file!
2. Black, White, and Gold Slip Covered Chair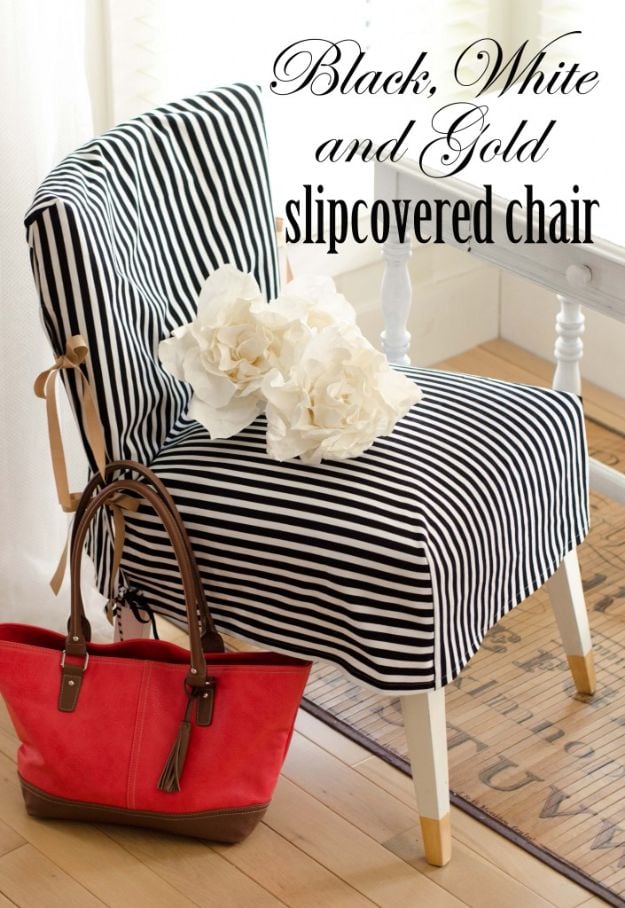 Change up your home decor with slipcovers for your chairs. This Black, White, and Gold Slip Covered Chair DIY project tutorial from Sew a Fine Seam really breathed a new life to an old chair. The stripes are so cute and the way you made the slipcover is just perfect for that little chair. Indeed, an amazing transformation!
3. DIY Throw Pillow Slipcover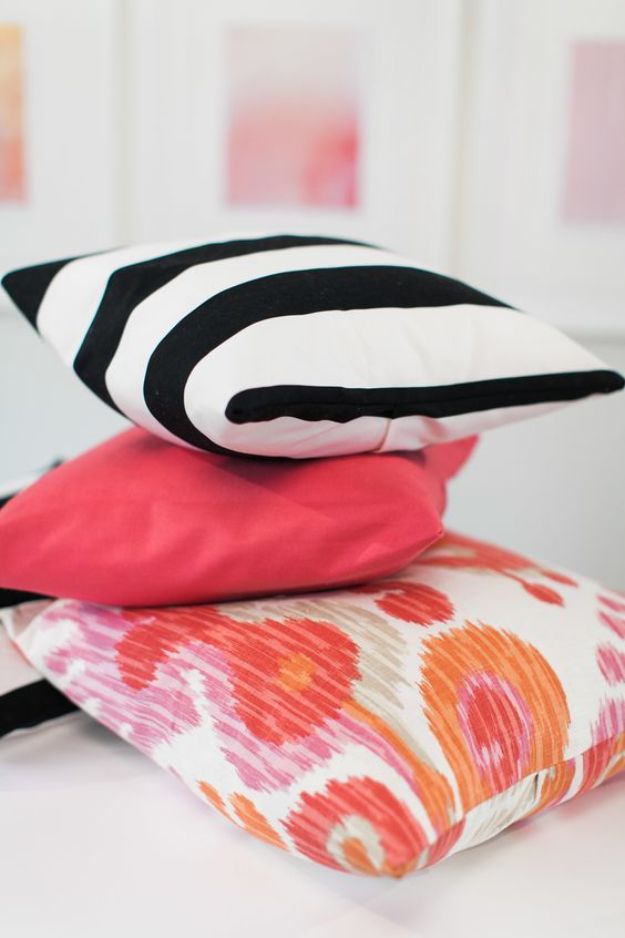 You can make your own DIY pillow cover in just 10 minutes with this super simple method! Perfect for beginner sewers or anyone who wants a makeover in their home. Make your own throw pillow covers that are simple to sew with this simple tutorial from Style Me Pretty and get started to spruce up your place.
4. Sew A Slipcover For A Wingback Chair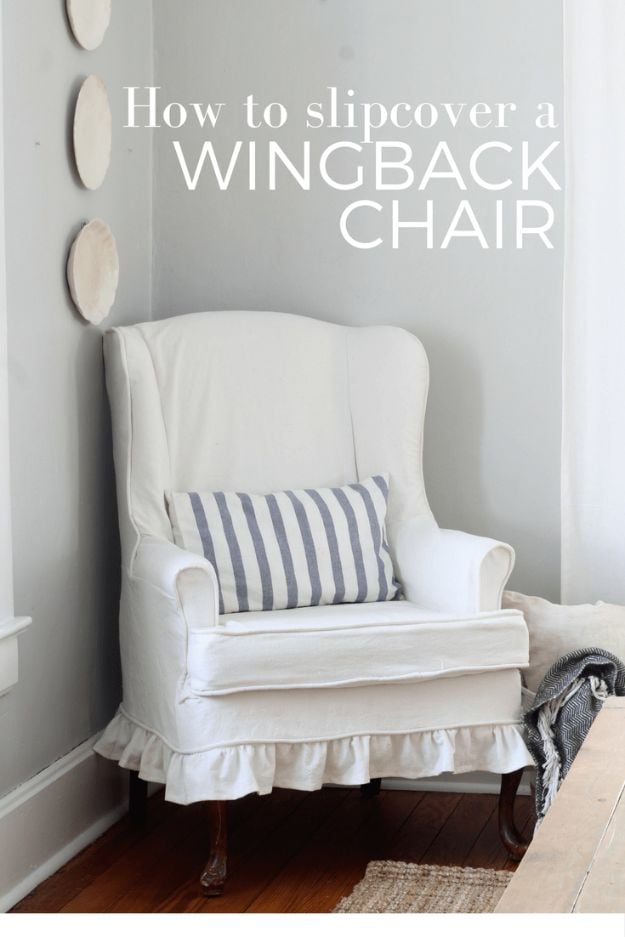 Learn how to slipcover a wingback chair with painter's drop cloth. Farmhouse on Boone has a great step-by-step tutorial and video on how she did her slipcover. I've reupholstered and slipcovered countless chairs in different styles and I must say this DIY projects looks a little challenging, but the results are too pretty.
5. Linen Slipcovered Couch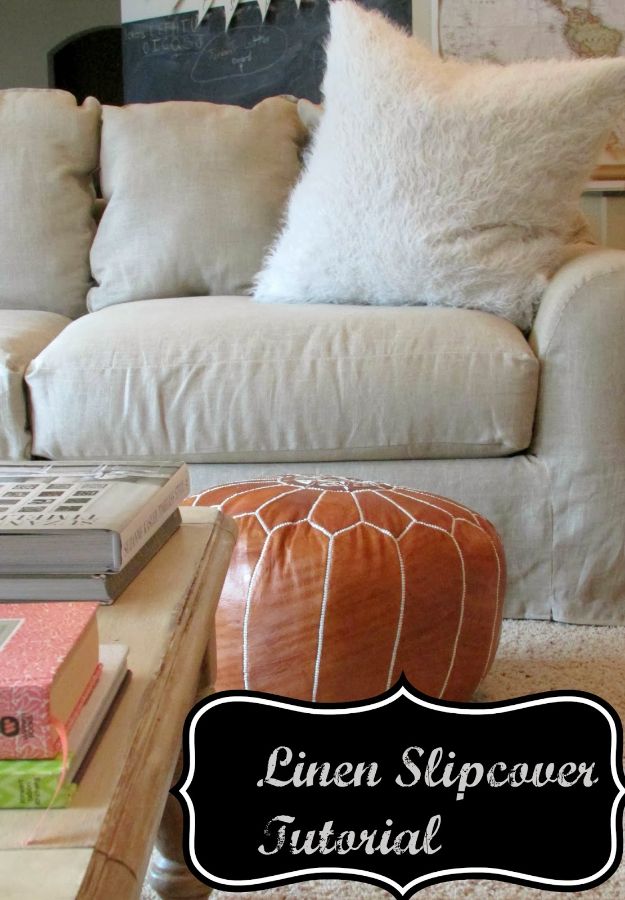 Would you like a change in your family room or living room? Consider linen DIY slipcovers for a new look and I really like the no-piping look on this Linen Slipcovered Couch from Simply Linen. I am bookmarking it right now and it's just the inspiration I need for some projects I've been putting off.
Please follow and like us: