How much do you love summer? You are about to love it even more when you see this incredibly cool fire pit that screams "beach bonfire" with a lake or even a grass-free part of the backyard as amazing alternative options. Crafted from steel, this gorgeous fire pit frame is actually not hard to make. I borrowed a torch from a friend of mine but was able to do the whole project by myself without having to get anyone to assist me. May take up other welding projects in the future since this one turned out so great.
I already loved this fire pit after I immediately tried mine in the backyard, but after I decided to load it up in the back of a friend's truck to take along to a Memorial Day party at the lake, it is hands down the best thing I've ever made. Whether you want one of these for yourself or need a cool DIY gift idea for the person who has just about everything, this killer fire pit can't be beat. Personally, I think this would make the most impressive wedding gift idea, too, one the happy couple would have forever and think of you every time they got to enjoy it. You can't purchase anything like this, either. Most fire pits are heavy and far from portable, but this one looks great while being super lightweight and easy to move. Water runs under it, too, so I can't wait to try it out at a beach bonfire. There is not much cooler a way to spend summer than outdoors with friends beside the fire. When you get to include water in the mix, it is pure heaven.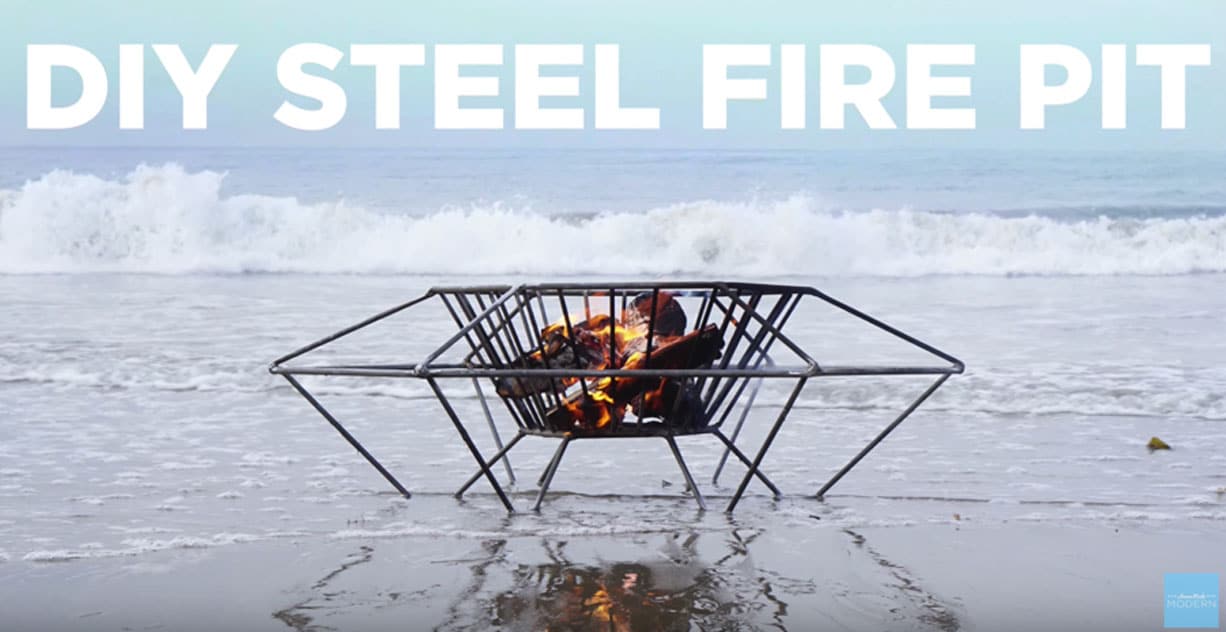 Check out this easy to follow Youtube video tutorial to learn how to get one of these awesome steel fire pits for yourself. If you're like me, you'll immediately be running out to the hardware store to buy some steel and then enjoying your handcrafted fire pit before the week is up.
Please follow and like us: